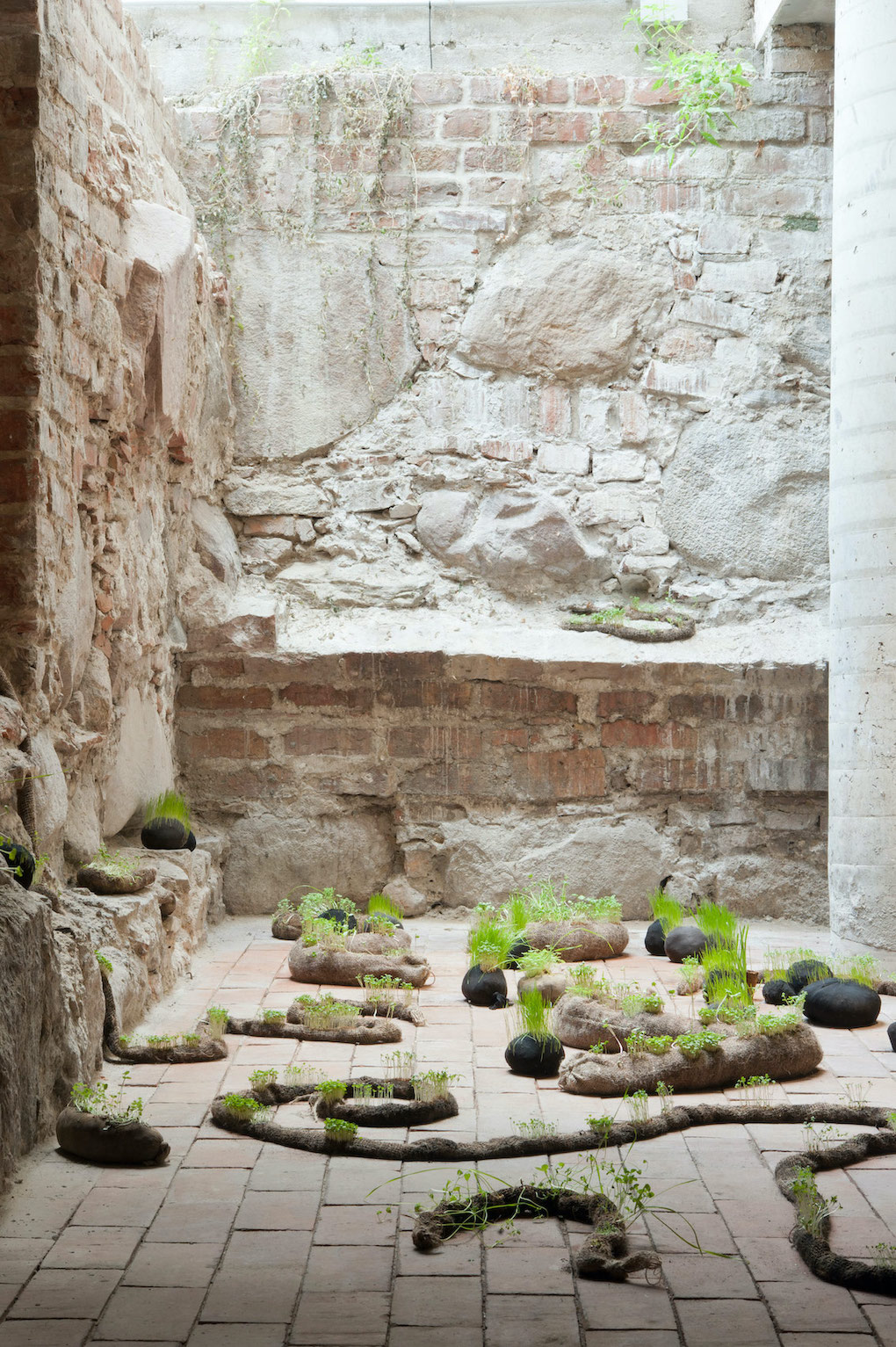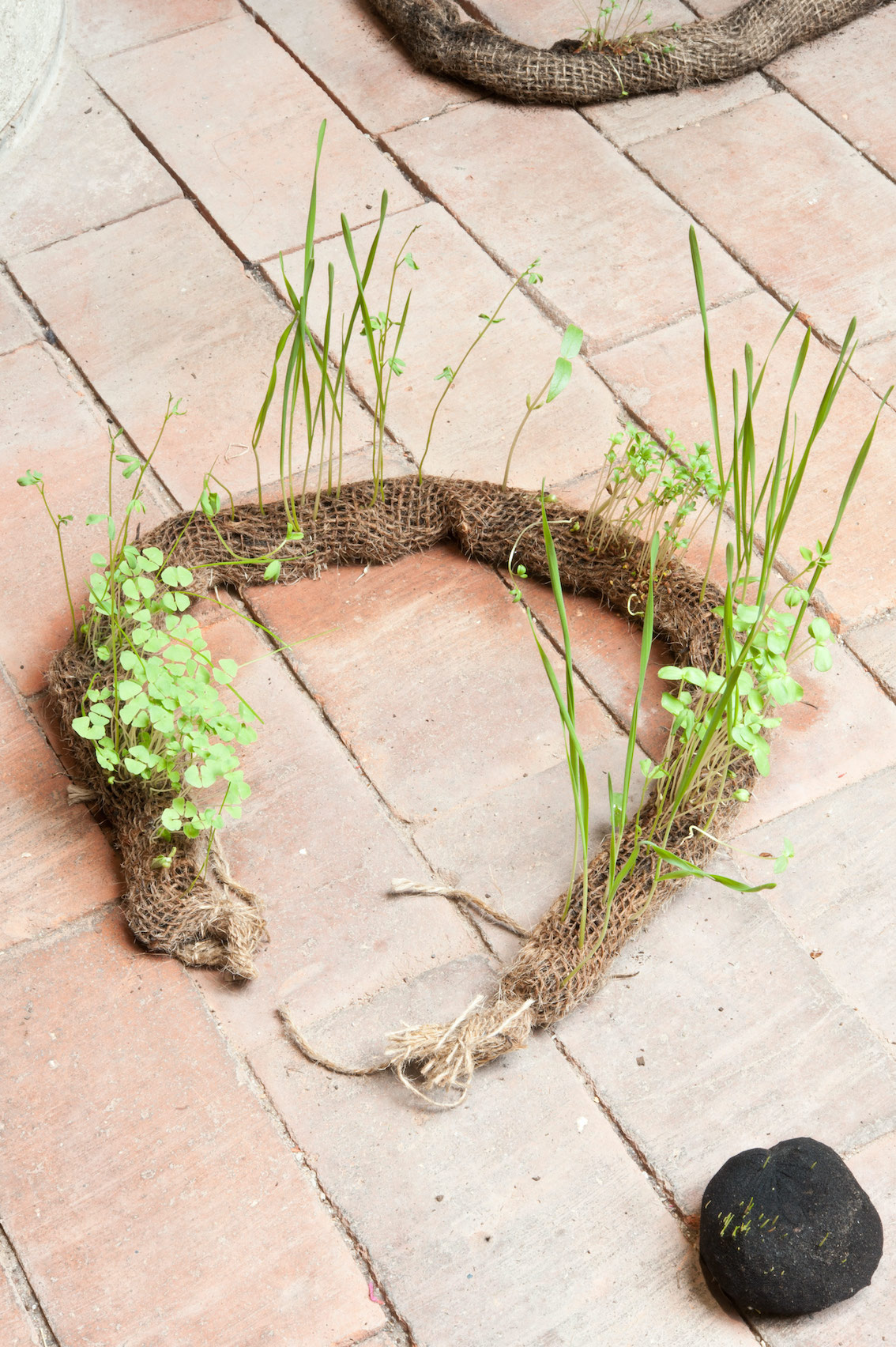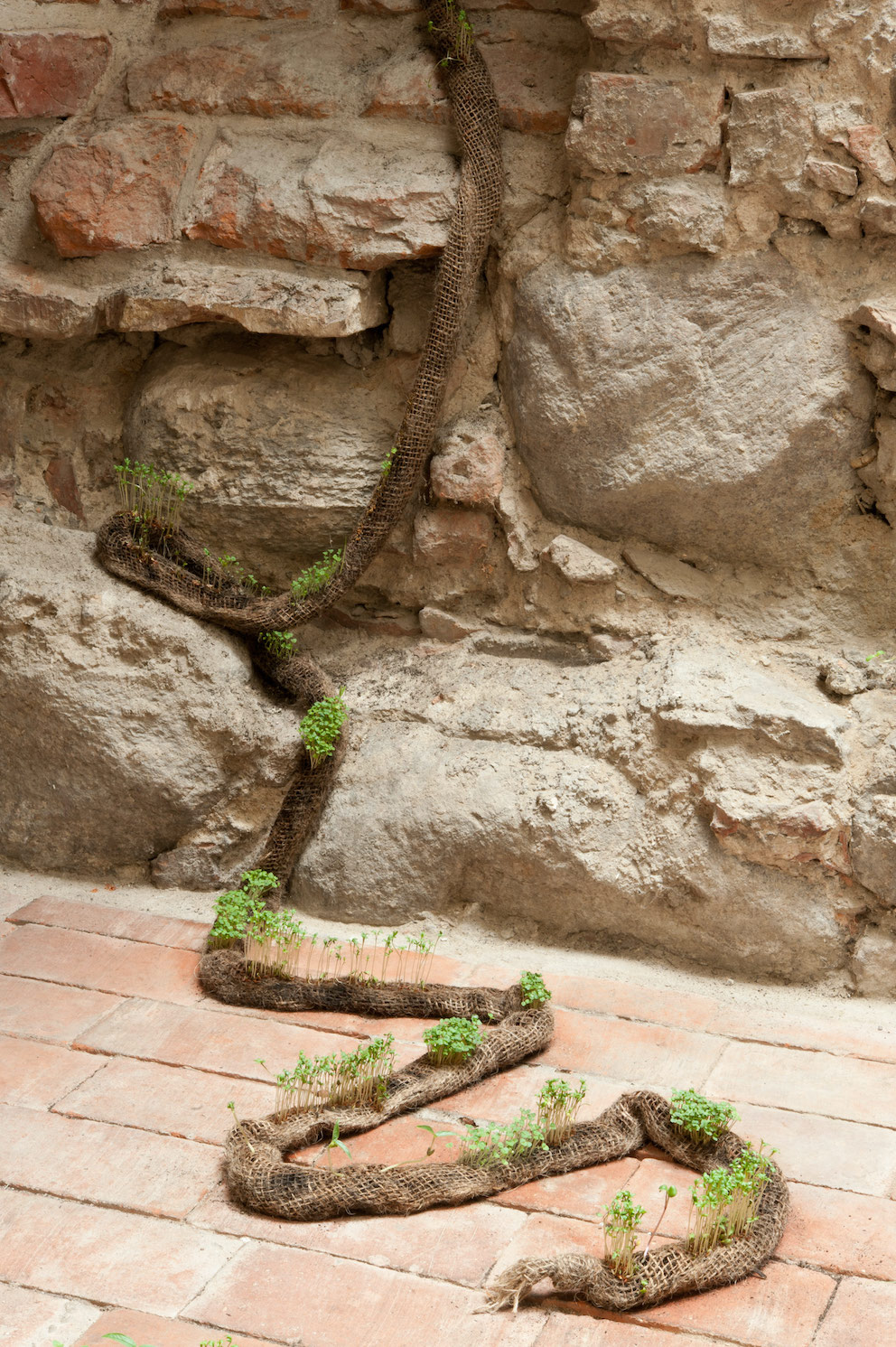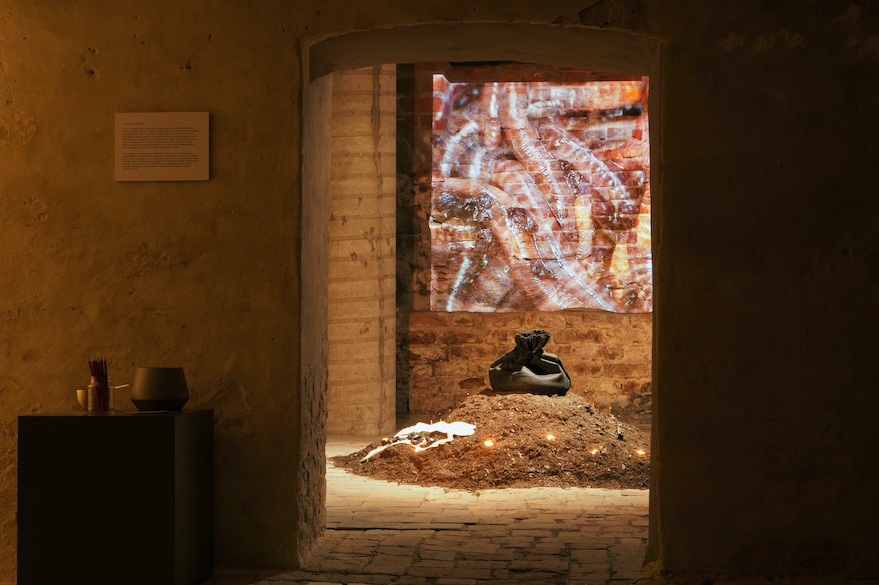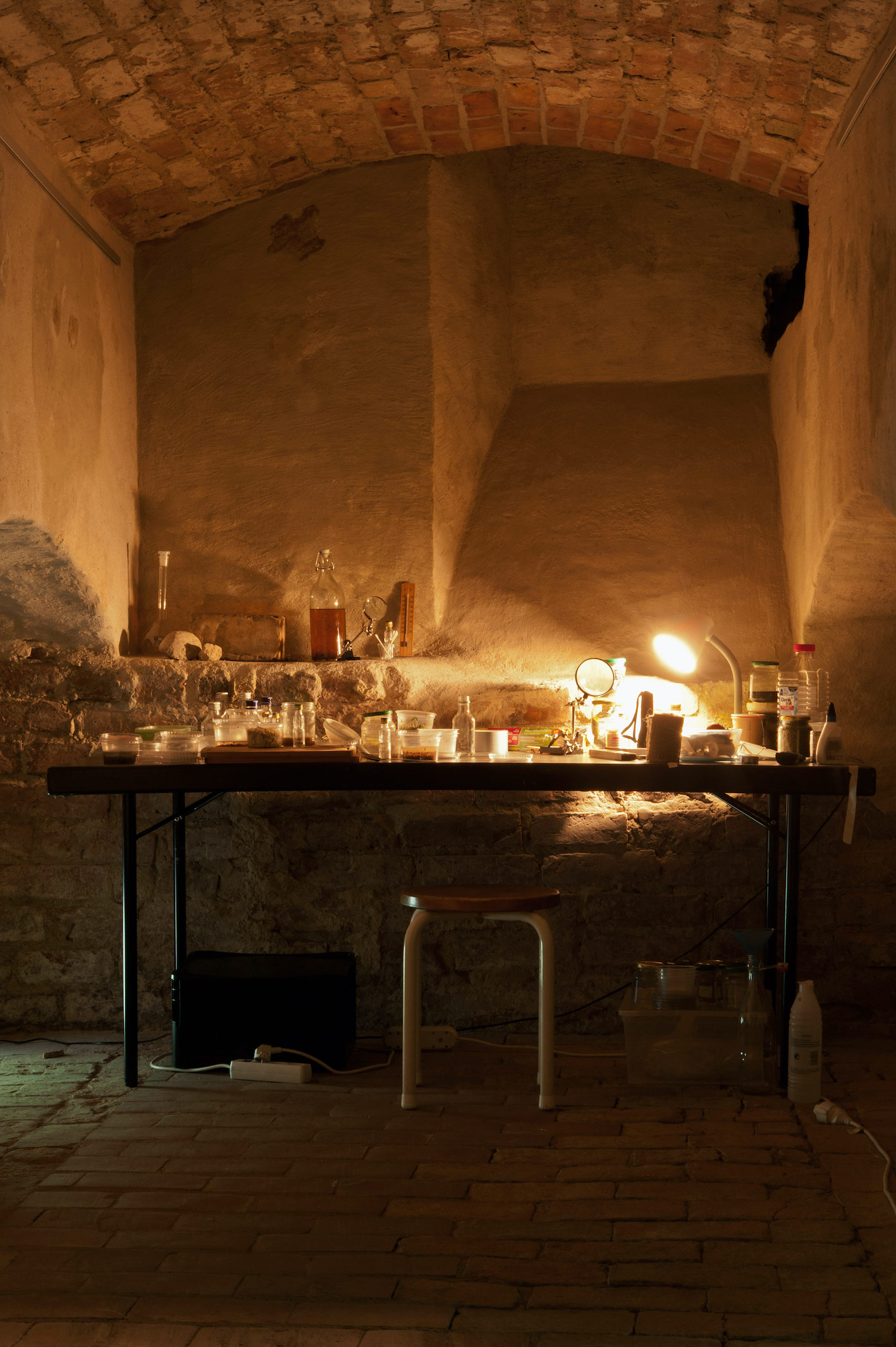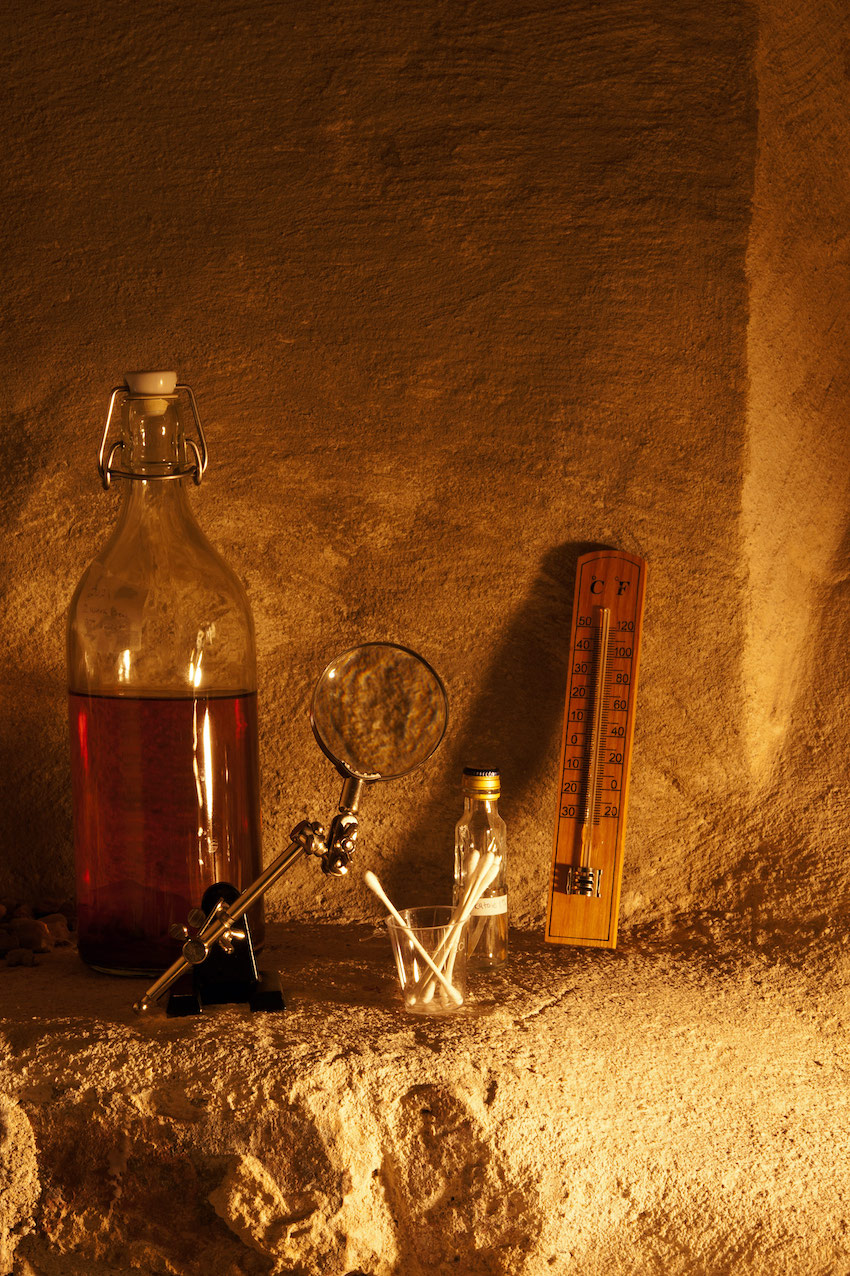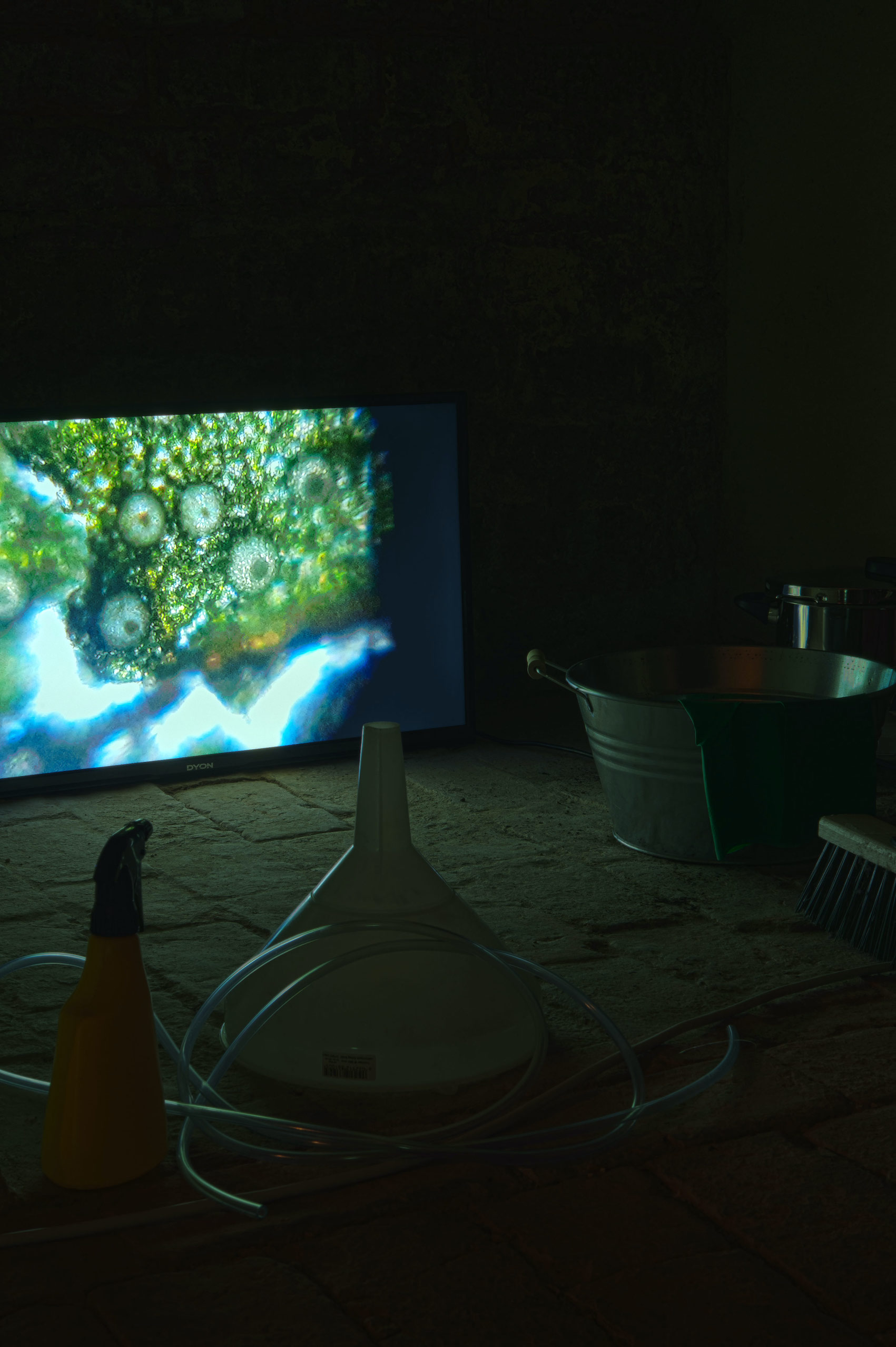 Weighted blankets filled with soil, living sculptures, audio installations and smells, participatory worm compost ritual and installation, workspace with videos. Solo exhibition, Galerie Historischer Keller, Part 3 of the Unheimlich triology, curated by Kira Dell and Laura Seidel. Photos: Eva Dittrich
From Catalogue text by Aouefa Amoussouvi, "To the Stinky and Wriggling Subterranean Gods"
Four rooms, one after each other, form a dark and long corridor.
From far I see in the last room a pile of soil,
the shivering lights of candles and of a video projection on a wall.
The air is chill, slightly humid, filled with an earthy, subtly mushroom -like and even moldy odor, typical of cellars, ancient fortresses and abandoned mountain caves.
I also smell the scents of herbs and something that reminds me of incense and the church I used to go to as a child.
While I slowly walk I hear a voice whispering in the background,

A large black bag sits on the top of the pile of soil and makes it look like an altar. An altar for whom? An altar for what?
Participatory Ritual instructions:
To participate in the ritual give an offering to the worms. Think about what transformation you would like to bring about regarding the care of other beings. Write it down using this non-toxic paper and pencil. Rip it up, soak it in the water, and then feed it to the worms by putting it into the hole in the bag. Whisper your intention out loud. The worms will digest your message and break it down through processes of decomposition, with the help of bacteria and other microorganisms.
Audio text sample:
"Squishy, slithering, slimy, moist, sticky, wriggling, gooey, mucky, seething, fetid, clammy, tacky, dank, teeming, viscous, coagulating, blotchy, pungent, oozing, damp."
Thank you Christoph Hey.  This project is supported by the Canada Council for the Arts.