Berlin Art Prize
Exhibition of the nominated artists
Opening: August 31st, 2018
Sticky Feelings
Solo Exhibition: April 27 – May 25, 2018
La Centrale Powerhouse Gallery
Montreal, Quebec, Canada
Viscous Bodies
Sarah Hermanutz & Alanna Lynch
Art Laboratory Berlin
March 24 – May 13, 2018

Nonhuman Agents in Art, Culture and Theory, Interdisciplinary Conference
24-26 November, 2017

Art Laboratory Berlin
Entire conference available online


Residency at Utopiana
Geneva, Switzerland
October 3-18, 2017
Nonhuman Agents at Berlin Art Week
Presentation of works by Alanna Lynch, Margherita Pevere, Theresa Schubert, Sarah Hermanutz
at Art Laboratory Berlin
September 4th, 7-11pm
September 15th-17th, 1-4pm

Gut Feelings
at Art Laboratory Berlin as part of the Nonhuman Agents Series.
June 18th, 2017
I'll be presenting a performative lecture and workshop
More information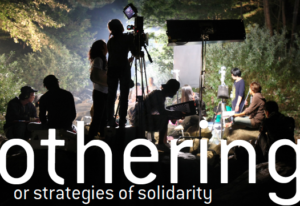 I'm teaching this semester at Kunsthochschule Weißensee in the Foundation program.
On May 4th, 2017, I'm giving artist talk as part of the overall semester theme on Othering
My paper "Disgust and the Fear of Contagion" is published in the e-book
Proceedings of the Interdisciplinary Conference "Taboo – Transgression – Transcendence in Art & Science 2016", Ionian University, 2017.
The full proceedings can be downloaded here, my chapter starts on p. 399
Fraud, Fake and Fame – Goldrausch 2016
October 1–16, 2016
Opening: Friday, September 30, 2016, 7 pm
St. Johannes-Evangelist
Auguststraße 90, 10117 Berlin
As part of the exhibition I will be performing two separate works, on Oct. 6 and 16
Full program here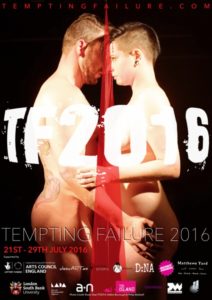 I will be performing at Tempting Failure, International Festival of Performance and Noise Art in London, UK,
July 21-29, 2016
More info here
I will be presenting my work in a talk "Disgust and the Fear of Contagion" at the
Taboo-Transgression-Transcendence in Art and Science Conference
at the 10th Audiovisual Arts Festival at Ionian University in Corfu Greece,
May 20 – 22, 2016
I will be showing my installation Potentials at the next
Montag Modus, at the Collegium Hungaricum in Berlin,
on Monday, April 4th, 2016.